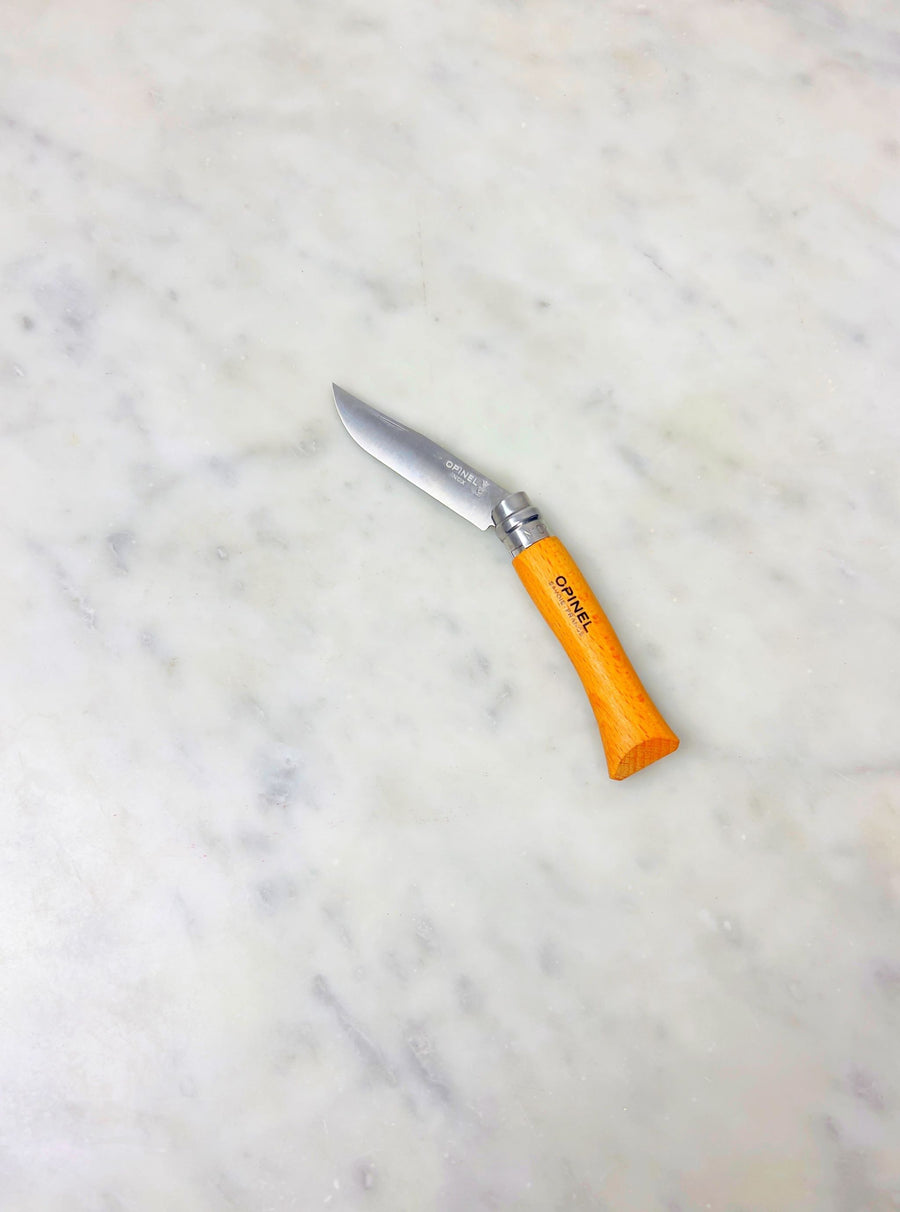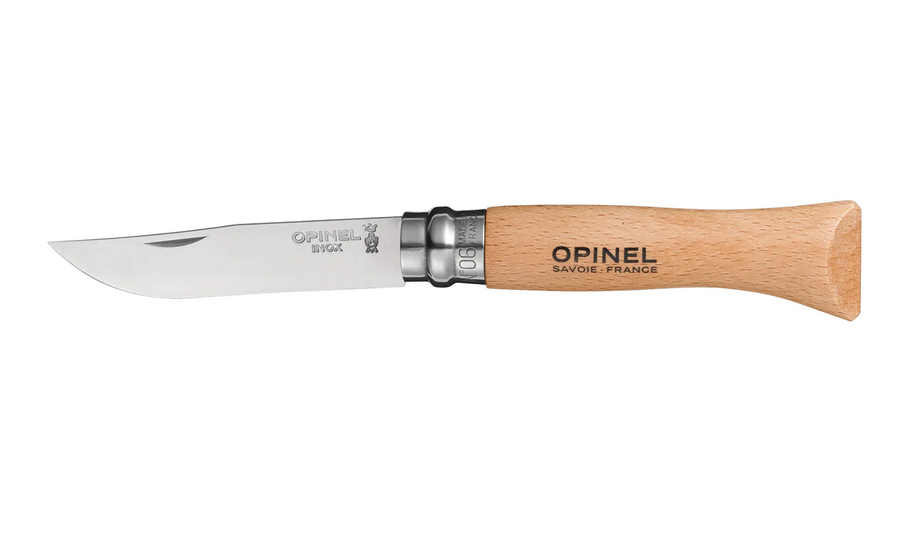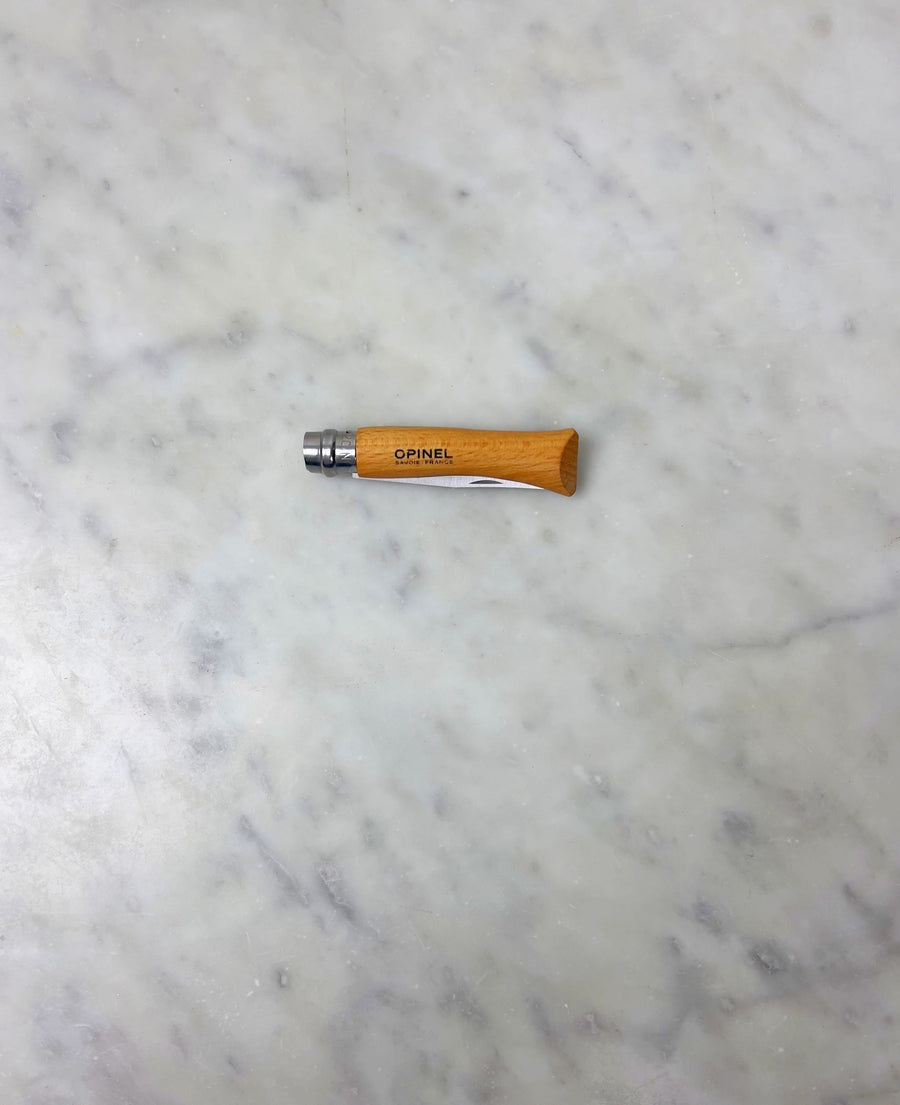 Opinel No. 7 Stainless Steel Knife
The Opinel No.07, is a simple, wooden-handled pocket-knife manufactured since 1890 in the town of Saint-Jean-de-Maurienne in the Savoie region of France. This traditional Opinel knife has a beechwood handle and a stainless steel (acier inox) blade. This is a perfect knife to cut our salami with!
The Opinel No.07 Knife is slightly smaller than the infamous No.08, but a bit bigger than the handy No.06. Often herald as the "perfect picnic knife", the No.07 slices through cheese and fruits with ease, and even looks good displayed on a charcuterie board. This size features the Virobloc® safety ring.
Recommended Care: Hand wash only. Do not immerse your knife in water, as this could warp the wooden handle. Dry the blade before closing.
Purchase Options
${formatMoney(currentVariant.compare_at_price)}
${formatMoney(currentVariant.price)}
each
From
${formatMoney(activeSellingPlanAllocation.price)}
each
From
${formatMoney(productStartingFromLowestVariantAllocation(sellingPlanGroup.id).price)}
each
Each payment ${formatMoney(activeSellingPlanAllocation.price * currentQuantity)}
${activeSellingPlan.name}
- ${activeSellingPlanSavingsText}
Auto-renews, skip or cancel anytime
View subscription policy
Shipping info

Standard Shipping typically ships and arrives within 7 business days (all perishable products will ship within appropriate cold chain transit times and cannot ship over weekends or extended holidays)

2 day and overnight options available at checkout (please allow one business day for processing)