CELEBRATING SMALL FAMILY FARMERS AND BUILDING PARTNERSHIPS FOR ENVIRONMENTAL STEWARDSHIP AND COMMUNITY
We've dreamt of consistently sourcing environmentally regenerative, humanely-raised pork from the Pacific Northwest. We value a "whole animal" approach to animal use, which led us to make pet treats from the leftover stuff humans aren't into but dogs love. We are on a quest to have a 100% small farm supported line of salami, sausage and other tasty treats by 2024, because we believe in the hard work, quality and attention to the animal that small farmers are all about.
OVERVIEW
WHAT IS HAPPENING
IN MEAT NOW?
OLYMPIA
PROVISIONS
FARMER
NETWORK
IMPACT
THE ROAD TO THE NW
FARMER'S NETWORK
let's start with some info on the
current state of pork production in
the US.
98.3%
of US Pigs are raised on
factory farms, annually
100 YEARS AGO, THERE WERE
4.9M
PORK OPERATIONS RECORDED
THIS NUMBER HAS
FALLEN BY OVER
8,000%
NOW THERE ARE
66,439
PORK FARMS IN THE U.S.
AMOUNT OF PORK PRODUCED OVER
THE LAST 100 YEARS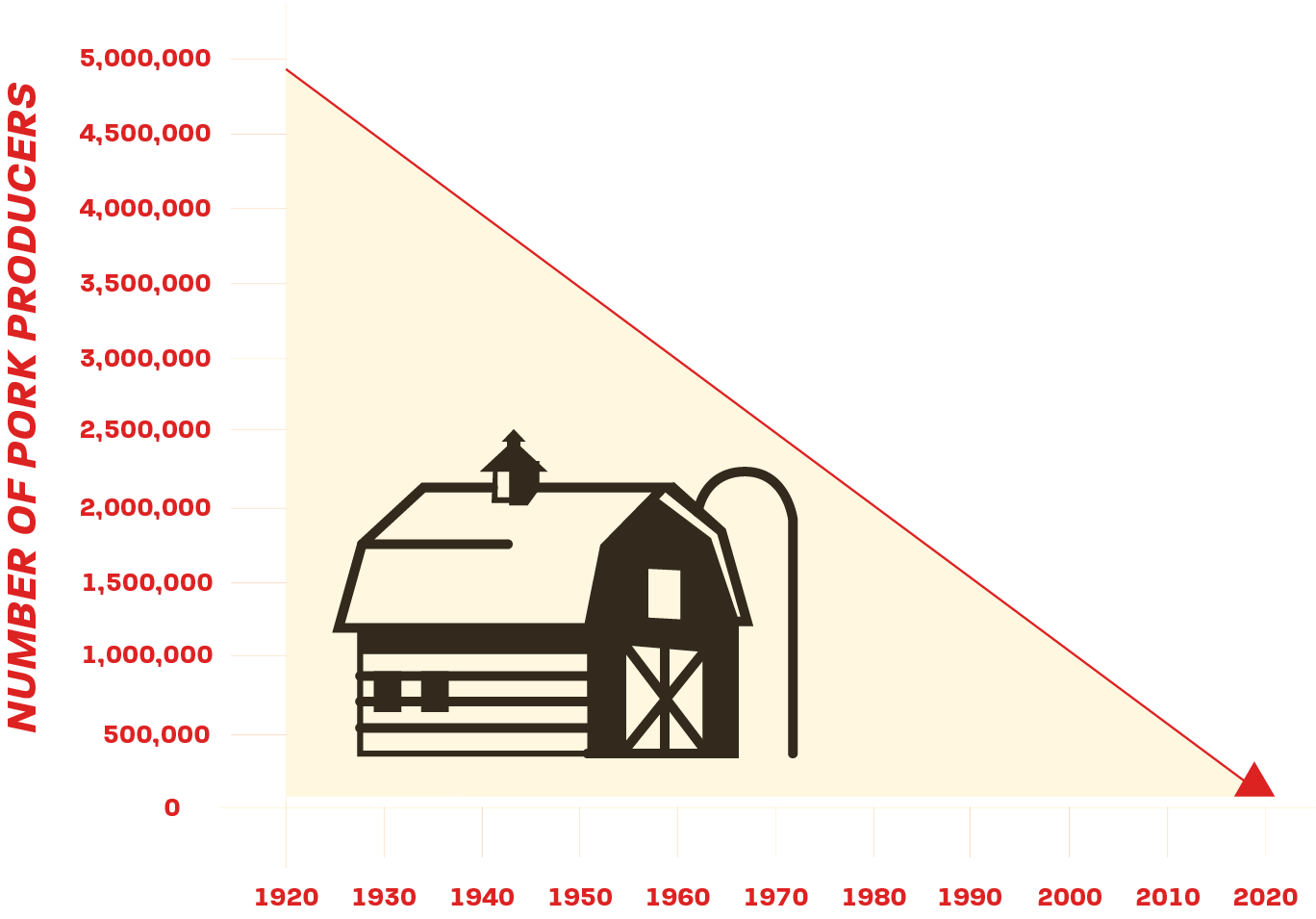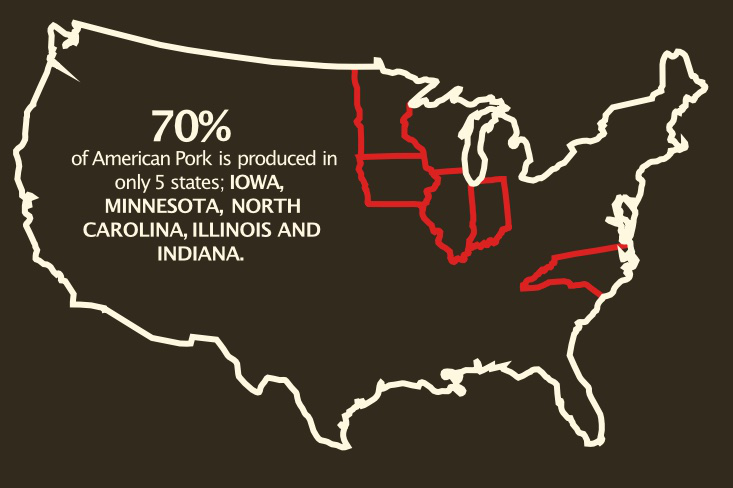 SOME THINGS TO KNOW ABOUT FACTORY FARMING
CONFINING HOGS
CAUSE WOUNDS
AND OTHER
ILLNESS
CONFINING HOGS
CAN ALSO INCREASE
THE USE OF
ANTIBIOTICS
PIGLETS HAVE TEETH
PULLED AND TAILS
AMPUTATED

WORKING CONDITIONS
ARE OFTEN DANGEROUS
AND CAN BE INHUMANE

SLATTED FLOORS LEAD TO MANURE LAGOONS,
THREATENING PUBLIC HEALTH, ESPECIALLY IN
MARGINALIZED COMMUNITIES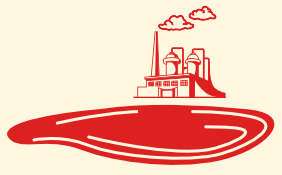 THIS CENTRALIZATION OF AGRICULTURE CREATES A
MONOCULTURE
WHICH CAN HAVE LONG TERM DAMAGING IMPACTS ON EVERYTHING FROM THE LOCAL ECONOMY TO OUR CLIMATE TO COMMUNITY HEALTH.
HOW DO WE CHANGE IT?
AT OLYMPIA PROVISIONS, WE
ARE COMMITTED TO BETTERING
THE WORLD BY REDEFINING
AMERICAN CHARCUTERIE
This small but mighty NW Farmer Network uses the third-party Global American Partnership Certification to stay true to our guiding principles. GAP uses independent, third-party certifiers to audit farms and verify compliance to their standards of animal welfare every 15 months. Their team is composed of research scientists with backgrounds in production farming and animal husbandry. Their tiered program promotes continuous improvement across a variety of climates. All levels of GAP Certification prohibit both farrowing crates/gestation stalls and the use of antibiotics or hormones.
This enormous effort across the supply chain ensures we are getting the highest quality pigs from a new network of caring farmers, dedicated to environmental stewardship and humane animal treatment.
HOGS HAVE ACCESS TO
THE OUTDOORS AND
OUTDOOR ENRICHMENT
NO LIVING IN THEIR
OWN WASTE
NO TEETH PULLING OR
TAIL DOCKING
HUMANE DEATHS
(THEIR WORST DAY IS
THEIR LAST)
NO ANTIBIOTICS
SAFE WORKING
CONDITIONS
helpful terms
REGENERATIVE AGRICULTURE
A relatively new, and rarely agreed upon term - regenerative agriculture is a part of a larger conversation involving everything from soil health to carbon sequestration to increasing community well-being and workers rights. While this term is scientifically undefined, it helps point us in the right direction: fixing a broken system. This form of agriculture has been practiced by Indigenous, Black and rural farmers for many generations.
MEET THE NETWORK
Malheur River Meats (GAP 4)
Vale, Oregon
Rob and Michelle Stokes raise and sell grass-fed beef and goat, free-range eggs and chicken, pasture-raised pigs and heritage turkey. Their animals are raised and handled with compassion and respect using humane welfare practices. They met while working on Niman Ranch in Northern California before embarking on their own journey north to Oregon, to start their own farm and work the land with their children.
California Heritage Farms (GAP 4)
Scott Valley, CA
California Heritage Farms is a small family farm nestled in Scott Valley, a small mountain valley in far northern California, about an hour south of the Oregon border. Today, they operate about 1,000 acres of GMO-free hay fields and sell about 1,000 pasture raised pigs per year into niche markets throughout the region. Through ongoing training in soil health, cover cropping, and livestock grazing, they've been able to increase yields while adding nutrients back into the soil and conserving water. They also operate Farm School - a non-profit farm-based learning center, located right on their farm. Instead of homeschooling kids, families drop them off on the farm, and full-time teachers lead them through days full of exploration, outdoor play, and independent study that immerse the kids in their natural environment. They are currently in our fifth year of operation, working with kids ages 4-11 and growing each year! 
Deck Family Farm (GAP 4)
Junction City, Oregon
John and Christine Deck have worked the land at Deck Family Farm for over 15 years. They take a long-term approach to developing a sustainable livestock operation by improving the health of the land. The farm does not use herbicides, pesticides, hormones, antibiotics, or synthetic nitrogen fertilizers. Instead, they generate soil fertility through the natural cycles of composting, grazing management, and seeding a variety of grasses. Deck Family Farm aspires to create a model that can be replicated and that does not harm the planet in ways that are associated with industrial, mono-cropped systems of agriculture.
Carlton Farms (Humane Slaughter)
Carlton, Oregon
One of the only humane slaughterhouses on the West Coast, Carlton Farms has been family owned and operated since 1956. Their commitment to USDA standards and a humane end-of-life treatment to livestock has made them one of the most important businesses in the farm-to-table movement in the Pacific Northwest.
Olympia Provisions
Portland, Oregon
Well, that's us! We're a bunch of happy craftspeople living in one of the most innovative food cities in America, focused on raising the bar and bettering the world by redefining American charcuterie. To us, that starts here with this wonderful network of farmers.
THE NW FARMER'S NETWORK
TIMELINE
It's been a long journey to get here, keep scrolling down to see what that journey has been like for us and where we hope to go.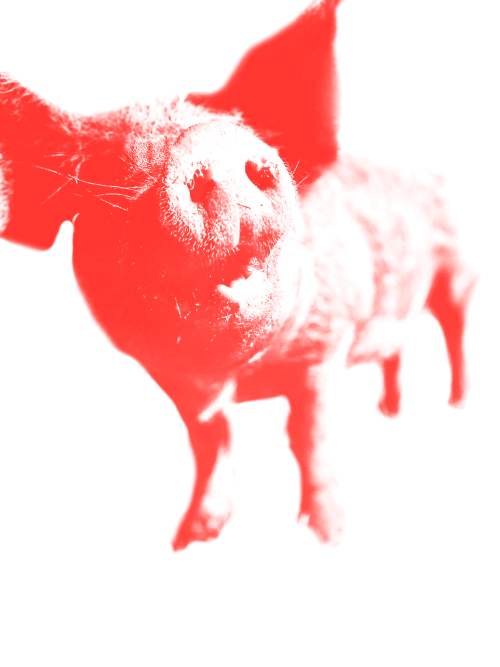 2009
IT ALL BEGINS
Buying whole pigs from small farms
2010
SOME SHADY BUSINESS STARTS A DISCUSSION
Farm tries to pull a quick one on Eli by selling cheap pork - sparks a discussion about farmer's needs!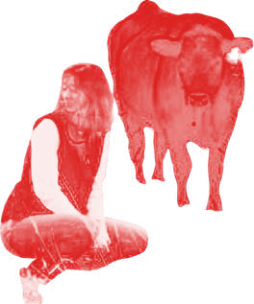 2012-2013
ELI STARTS VALUE-ADD TRADES WITH FARMERS
Eli does value-add trade for nothing - processing pigs for nothing and trading them back finished goods. Not a great business model, but trying to find a way to incentivize farmers.

2014
CONSIDERATIONS ON OWNING A FARM
"How am I gonna scale if I can't bring a small farm with me?" Michelle talks about potential business model. Meets Corey Carman of Carman Ranch and realizes benefits to having pigs on land as a part of a permaculture ecosystem. It's tough to pencil out...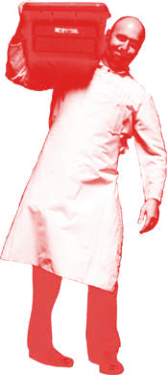 2016
OP GETS A NEW PLANT
New plant - new certifications - national footprint and national customers like Whole Foods. More globally conscious partnerships. Start making relationships and dive into all GAP certifications.
2017
THE CURTAIN GETS PULLED BACK ON A LOT OF SHADY PORK FARMS
We began to see farmers who market themselves as environmentally friendly, but there's a lack of transparency. It seems like everyone is trying to move poor quality pork at a high price. OP moves away from local pork to find more transparent partners with better GAP certifications/business practices.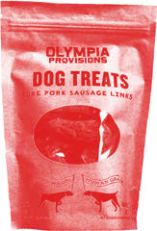 2017
THE TURN OF THE TIDE
A large part of Oregon pig raising practices do not meet our standards! This is really the turn of the tide. After conducting research and third party analysis, OP comes to the conclusion that there is no network or supply chain to support healthy pig production in the PNW.
2018
WE START TAKING RESPONSIBILITY FOR THE WHOLE ANIMAL
Starting to understand how and where we could get the infrastructure Oregon needs to have a more transparent supply chain. How is OP going to play a role in bringing this all back? We started to break it down to see how we can add value to every aspect of the supply chain without putting pressure on the farmers.
Taking responsibility for the whole animal, partnering with retailers who will invest in this movement with capital and reach... and of course new product innovations (like our dog treats).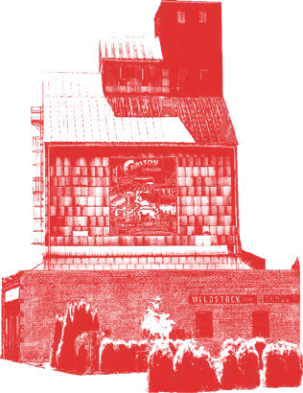 2018-2019
PARTNERING WITH CARLTON FARMS AND WORKING WITHIN THE SUPPLY CHAIN
Partnering with Carlton Farms for our slaughterhouse was important because they can not only process larger volumes, but they have a wonderful reputation in our industry.
We realized it wasn't enough to just create a vertical supply chain (although we'd love for that to happen here at OP, one day!). We recognized that to make a change, you must work within your supply chain to create a different way of doing things. This holistic approach impacts so many more businesses along the way, while taking into account the amount of volume and large-scale change we want to see!
To fix a gigantic problem, it's never going to be one approach. A lot of people need to support it in multiple creative ways. Our part in this is just another aspect of a huge shift in the movement to change agriculture at a really large scale.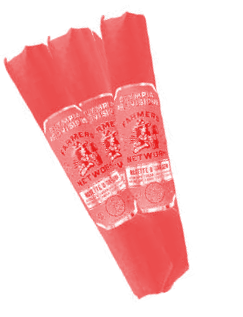 2021-NOW
THE NETWORK IS UP AND RUNNING-WE'RE ONLY JUST GETTING STARTED
We received our first hogs in March of 2021 from the farmers in our network. Carlton Farms processed the hogs and they made their debut on the menu in our restaurants. The dream of bettering the world by redefining charcuterie feels like it's coming into view! We're more transparent in our sourcing than we've ever been and we see a path forward to sourcing from a full small family Farmer Network. We've only just begun!
See how you can be part of this sustainable future that this network is building.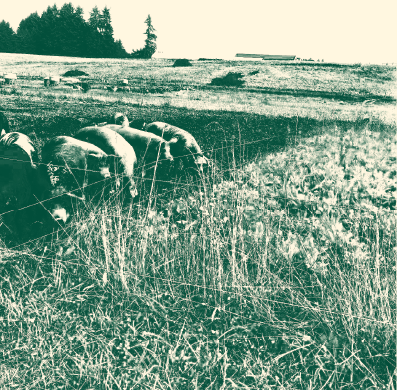 SUPPORT THE NETWORK!