How Our Sweetheart Hams Are Made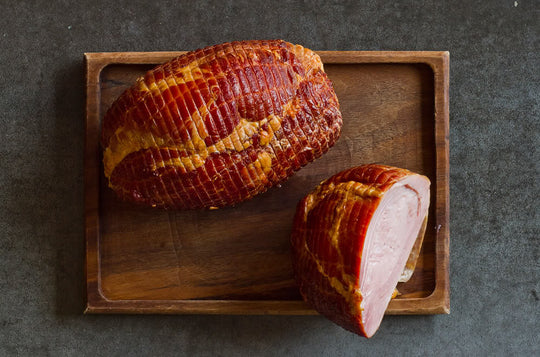 Elias and his team start with a brine made with brown sugar,  balsamic vinegar, fresh onions, chili flake, bay leaves and fresh thyme that sits overnight to fully develop all the flavors.  The next morning they hand inject pork sirloin tips with the brine and place in buckets of brine for 10 days to absorb the flavors.  The hams are netted and then smoked for 10 hours over real applewood and hickory wood to impart a beautiful smoke flavor.
The result is a perfect ham!  
Order here