What to Bring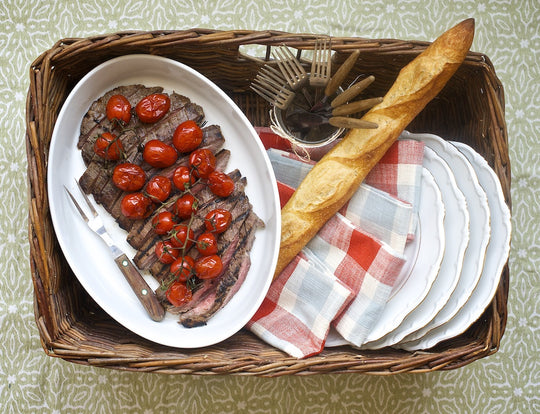 ~
Food ~
Keep things quick and unfussy with a simple but splendid spread of cheese, salami, olives, pickles, nuts, fruit, baguettes, and chocolate (many of which will be available onsite from our local vendors).
~ Beverages ~
Pack chilled pitchers of citrus and herb-infused water, sparkling lemonade, melon agua frescas, or summer berry punch. Outside alcohol is not permitted, but there will be wine, beer, and refreshing Portland Sangria for sale at the picnic.
~ Accessories ~
Bring a big blanket and soft pillows, dishware, cutlery, and napkins. Wet wipes, paper towels or dish towels, and compostable trash bags make clean-up a breeze. We're anticipating a warm afternoon, so plenty of sunscreen, ice packs, frozen bottles of water, misting fans, and sun umbrellas will make your picnic blanket all the more cool and comfortable. If sitting on the hard bricks isn't your cup of iced tea, bring a folding chair or chaise lounge. This is Portland's living room, after all—get cozy!
Get ready for the picnic party of the summer!