Father's Day Gift Guide : Cured Meats Edition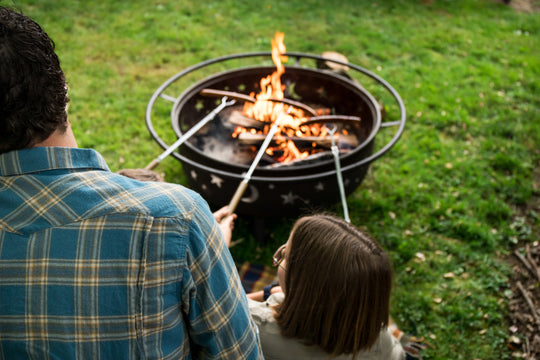 Get dad the highest quality American charcuterie and meats… in style. These unique gifts are curated with the meat-loving dad in mind. Whether you're emulating flowers, giving him the proper fixings for a charcuterie board or simply amplifying his already killer grill game. We'll guide you through our curated selection of handcrafted, all natural salami and sausages. 
There's a reason we call it the Royale; this giant box of salami contains each of the thirteen different salamis we handcraft and slow-cure. This in-house process happens over the course of roughly 4 weeks, in giant, temperature controlled curing rooms. Traverse the mouth-watering countries of Italy, Greece, Spain and France with each salami transporting your pops to a new location!
Sausage Grilling Kit
Dads running the grill is a storied tradition in a lot of families, but we get it - not every day knows where to start or which ingredients are the best. That's why we've created this foolproof kit for fathers to use in their first BBQ of the season. Inside you'll find the World's Best (that's right, we said it) potato rolls from Martin's. An east coast classic, Martin's rolls are so soft, but really sturdy. They don't stick to the roof of your mouth and can hold a char from the grill (but we like ours un-toasted). Plus Wilder mustard, a woman-owned mustard business from the sunny shores of Santa Cruz. Complete with sauerkraut, bratwurst, frankfurters and a delicious kielbasa, it's enough to feed the whole family. 
Say it with me: Dad deserves bouquets, too! Meat bouquets, that is. Gift three or 6 stems of our delicious handmade charcuterie inspired by four European countries. Lovingly wrapped and arranged to impress upon opening, these salamis are all natural and ready-to-eat for dad. Our high quality American charcuterie is a multiple Good Food Award Winner and steeped in the traditions of handmade, long-cured salami. Something we know dads will love, wrapped in a cheeky presentation to celebrate the occasion. 
Nothing screams dad like a good summer sausage, thick cut cracker and hunks of cheddar cheese - a real midwest-dad-forward charcuterie board experience! Gift him one of our hand-dipped summer sausages - this year's Good Food Award Winner! Tangy, mildly spiced and perfect for being on-the-go (camping trip, anyone?), this sausage will give your dad all the bragging rights at his next gathering. Hot tip: we also make them in football form.