Salami Bouquet in Cosmo!!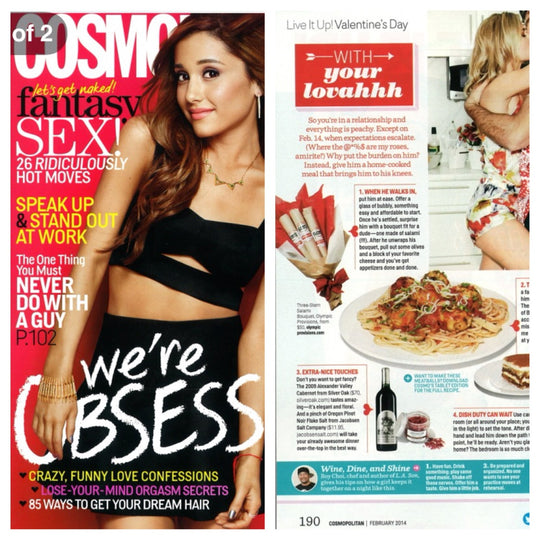 A perfect gift to get your loved one in the mood this Valentine's says Cosmo!
Order here
Impress and amaze your loved ones with the Olympia Provisions Salami Bouquet.  Flowers start to wilt after a couple of days, but salami can be enjoyed forever!  
Offered in 3, 6, and 13 stem bouquets. 
The 3 stem includes 1 Italian salami, 1 French salami, and 1 Spanish salami
The 6 stem includes 2 Italian salami, 2 French salami, 1 Spanish salami, and 1 Greek salami
The 13 stem includes one of each of our 12 salami and 1 chocolate salami