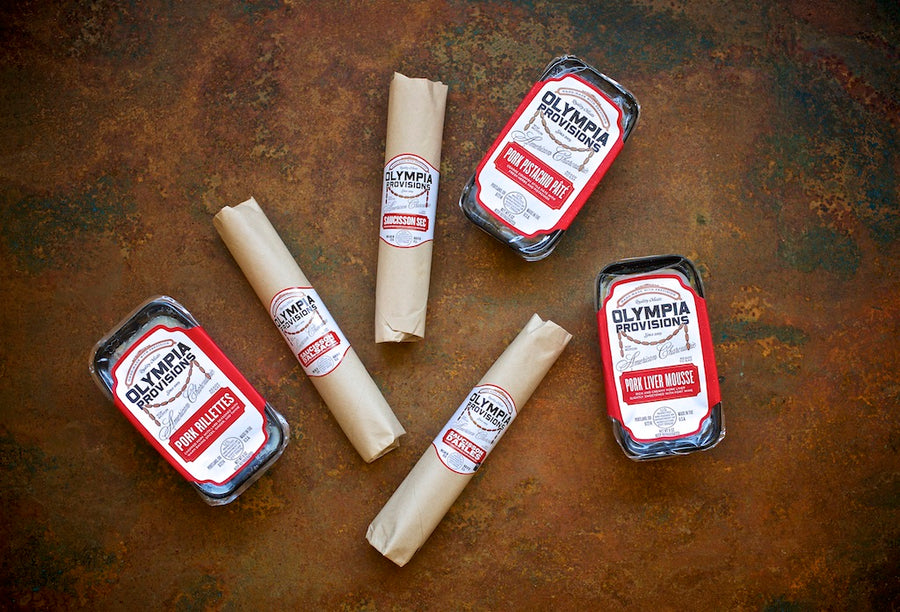 French Charcuterie Fête
Treat yourself or your guests to a sampling of our artisan French charcuterie. This party box includes:
3 different styles of pate
3 different French style dry cured salamis
All you need is a creamy brie and some bubbly!
*Pate and Salami varieties are subject to rotation based on seasonality and availability.
Purchase Options
${formatMoney(currentVariant.compare_at_price)}
${formatMoney(currentVariant.price)}
each
From
${formatMoney(activeSellingPlanAllocation.price)}
each
From
${formatMoney(productStartingFromLowestVariantAllocation(sellingPlanGroup.id).price)}
each
Each payment ${formatMoney(activeSellingPlanAllocation.price * currentQuantity)}
${activeSellingPlan.name}
- ${activeSellingPlanSavingsText}
Auto-renews, skip or cancel anytime
View subscription policy
Shipping info

Standard Shipping typically ships and arrives within 7 business days (all perishable products will ship within appropriate cold chain transit times and cannot ship over weekends or extended holidays)

2 day and overnight options available at checkout (please allow one business day for processing)