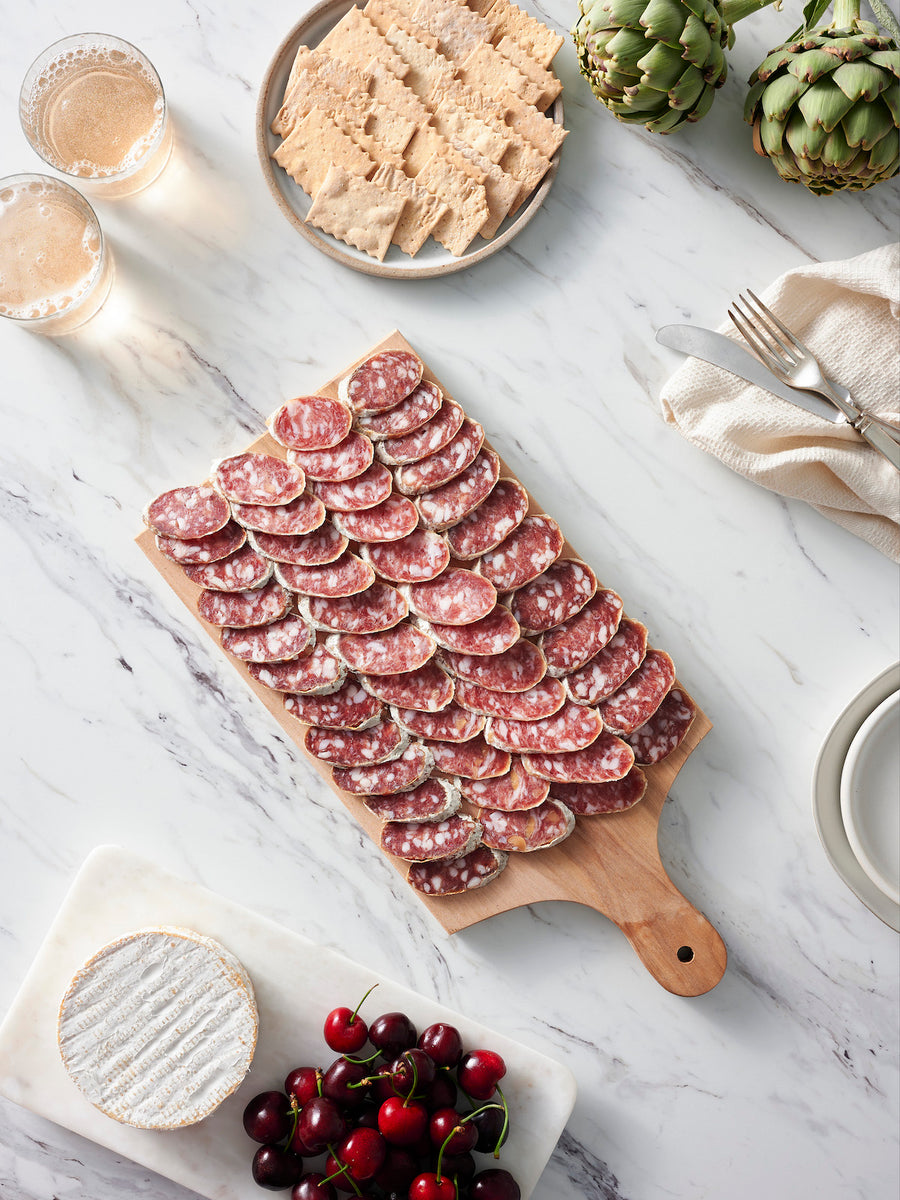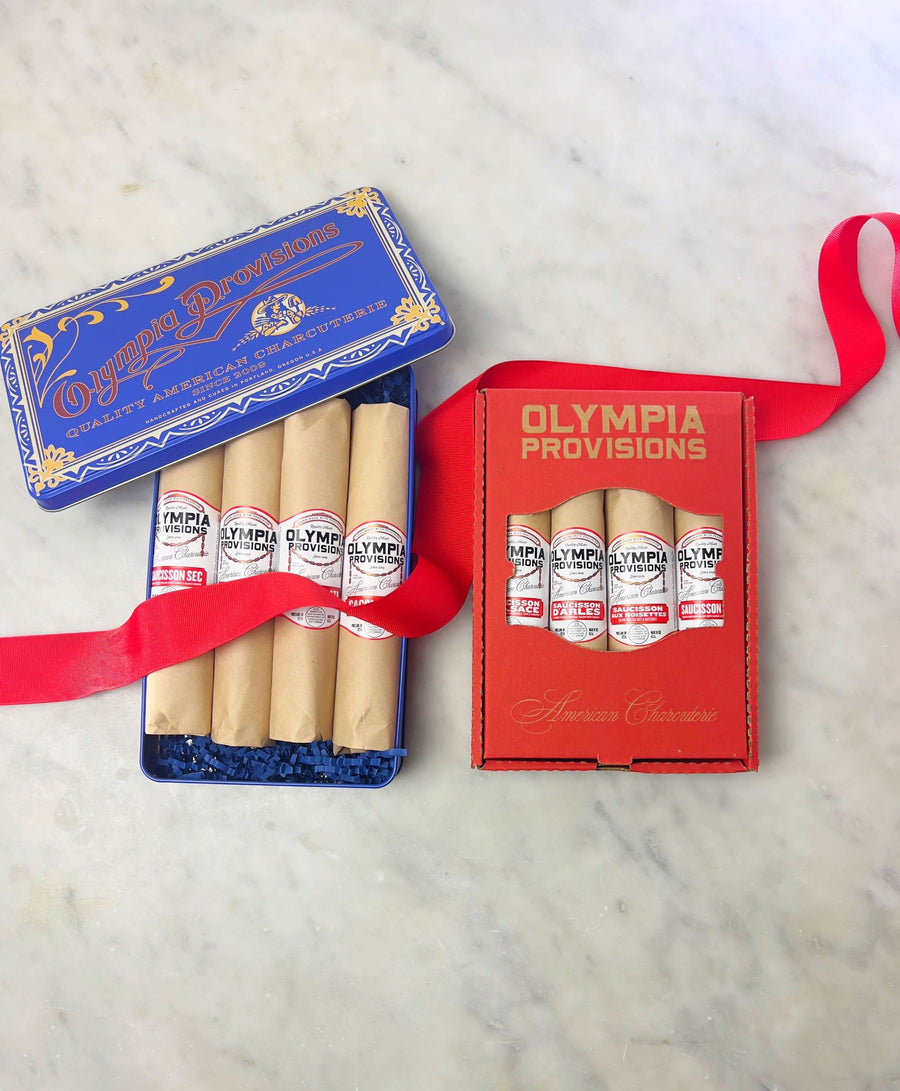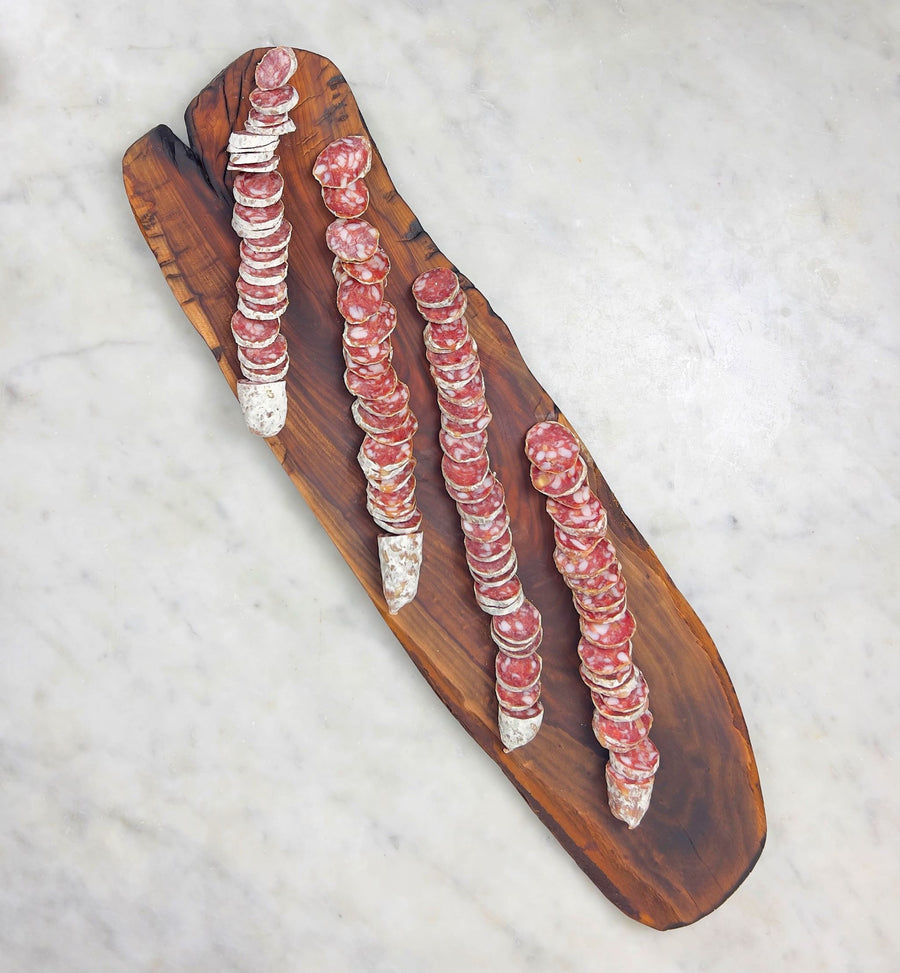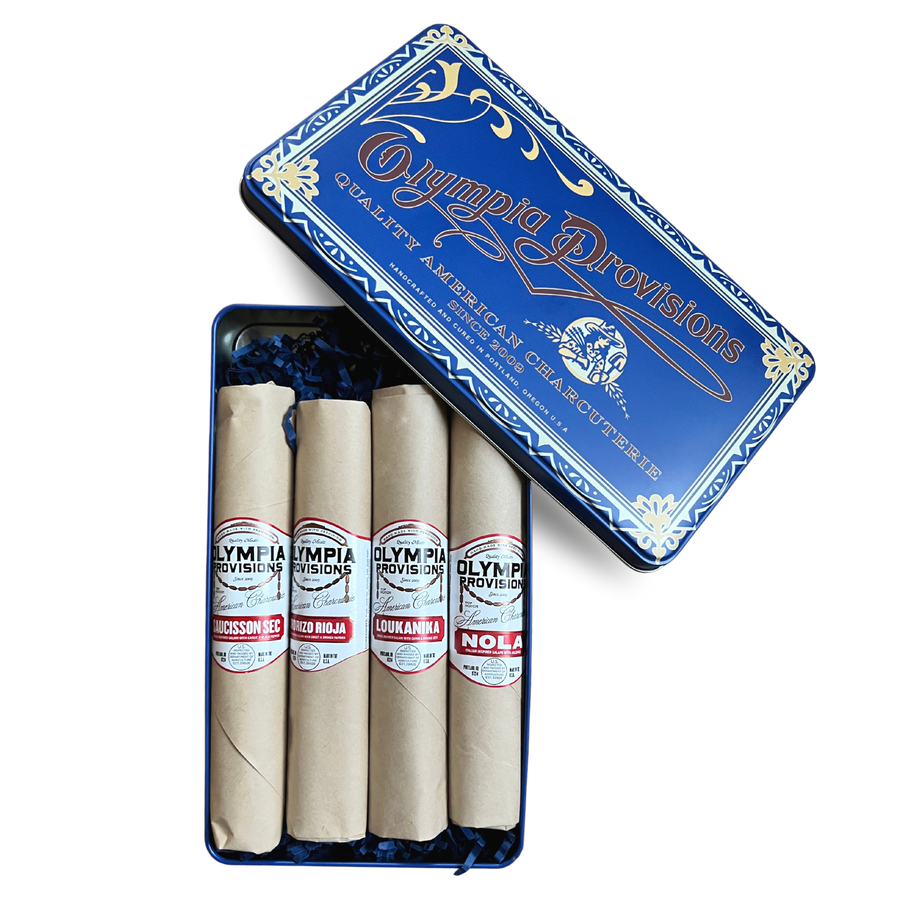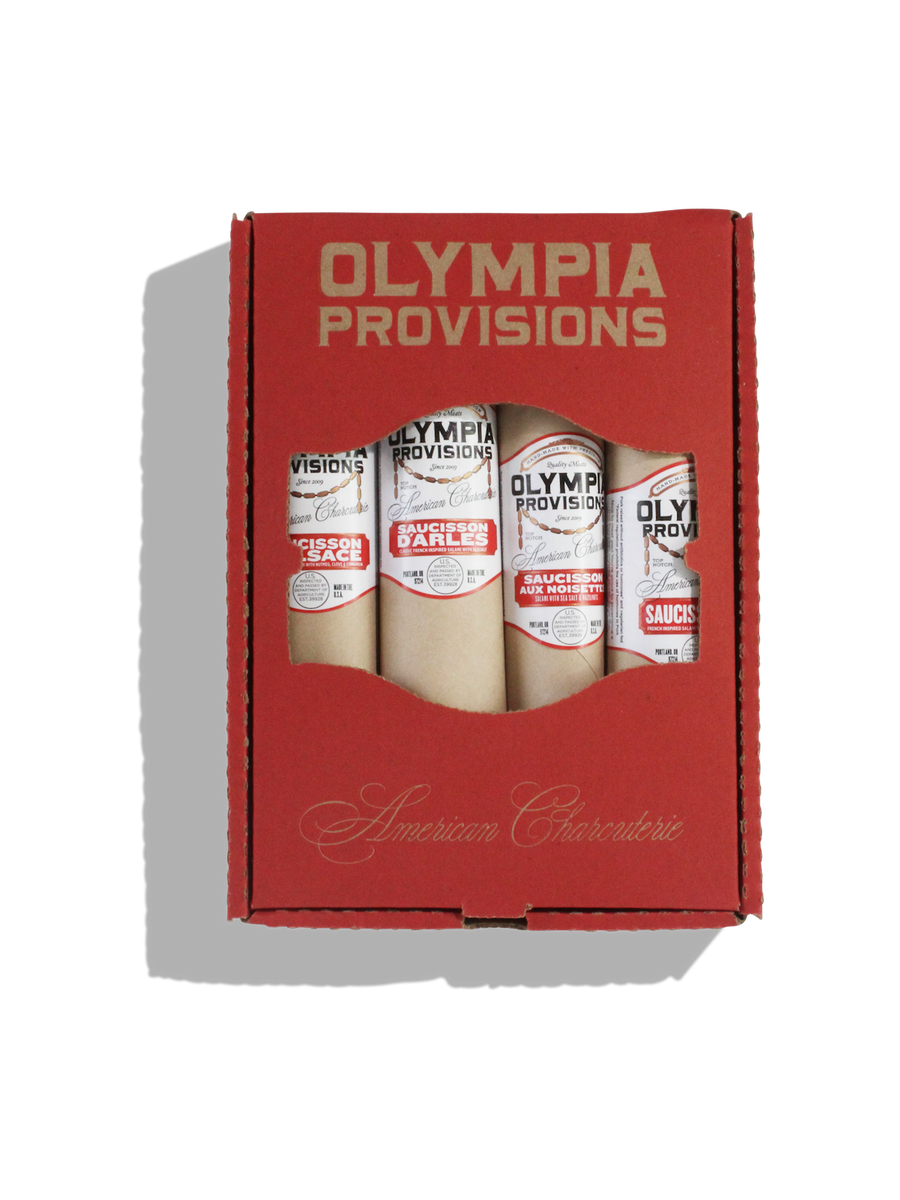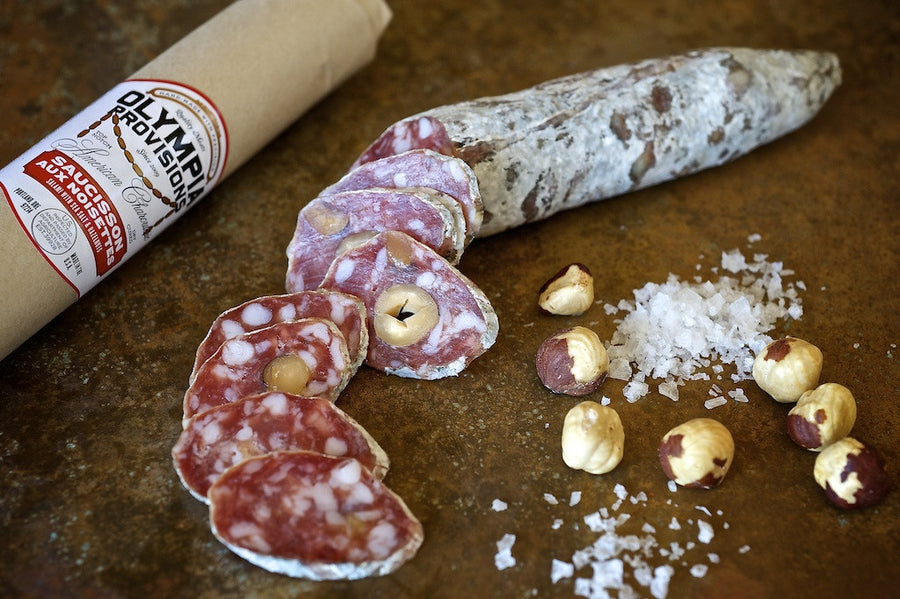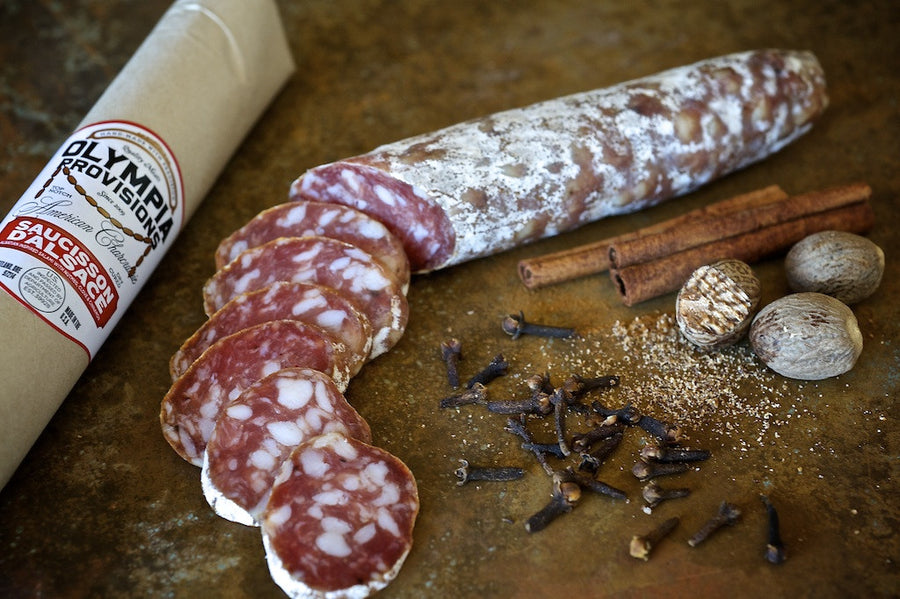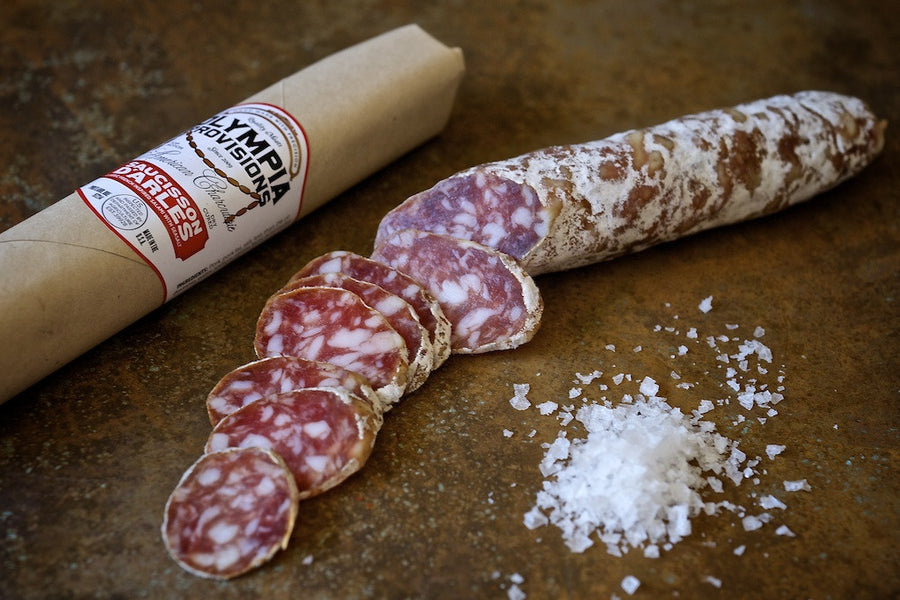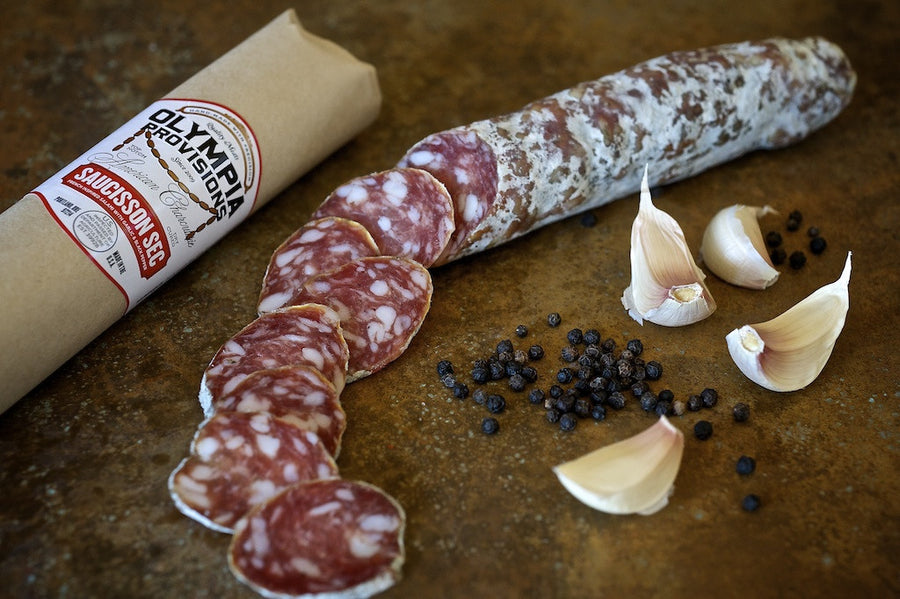 French Sampler
Real Ingredients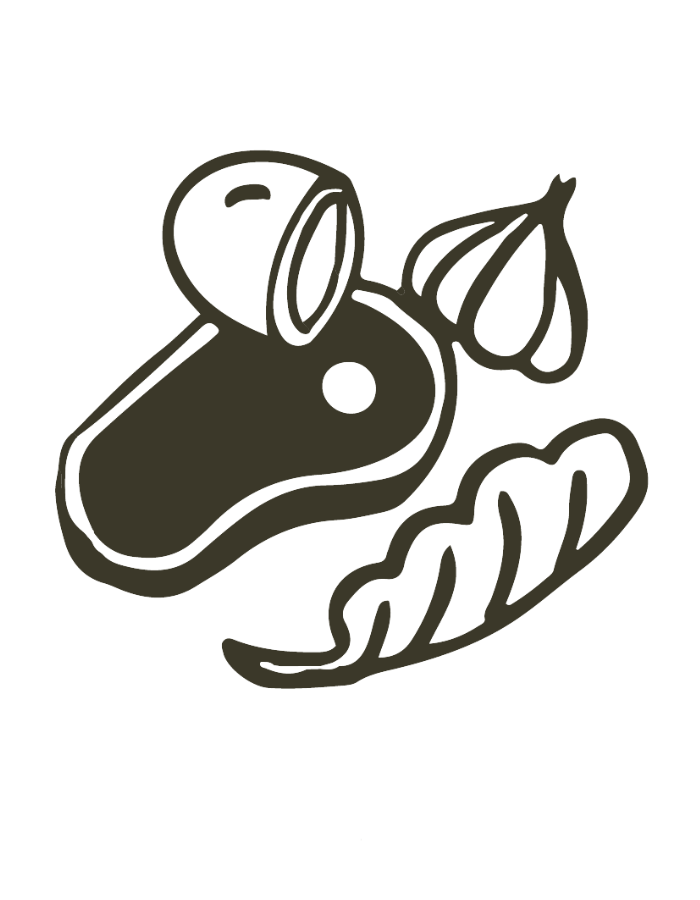 No Nitrates/Nitrites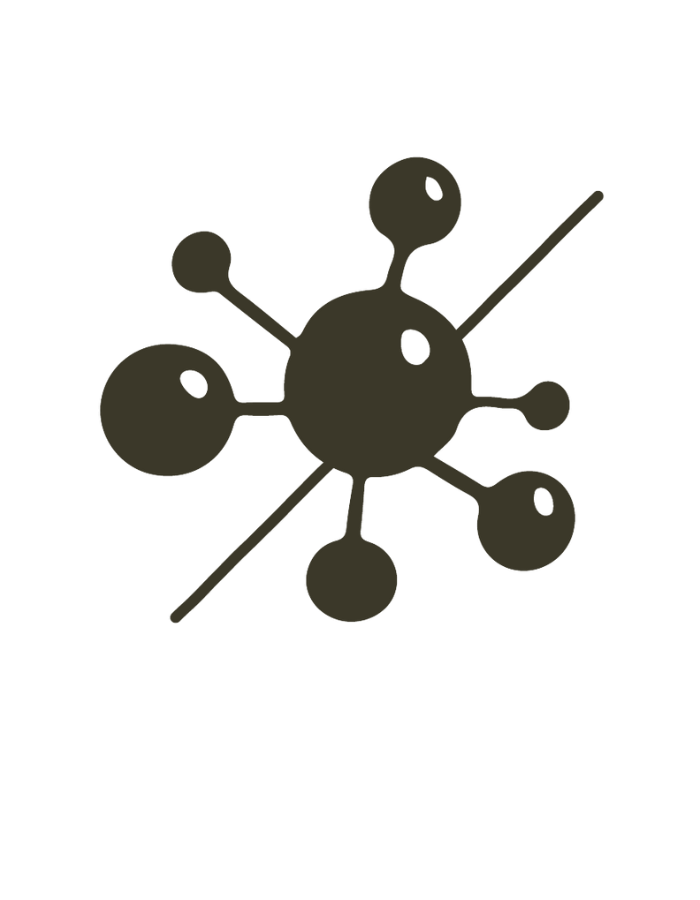 No Antibiotics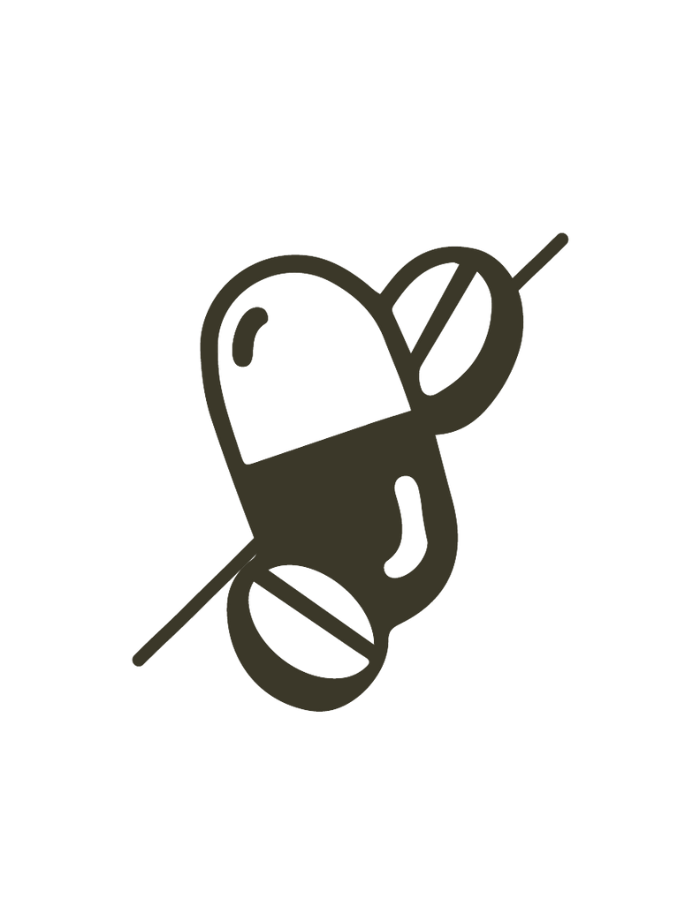 Gluten Free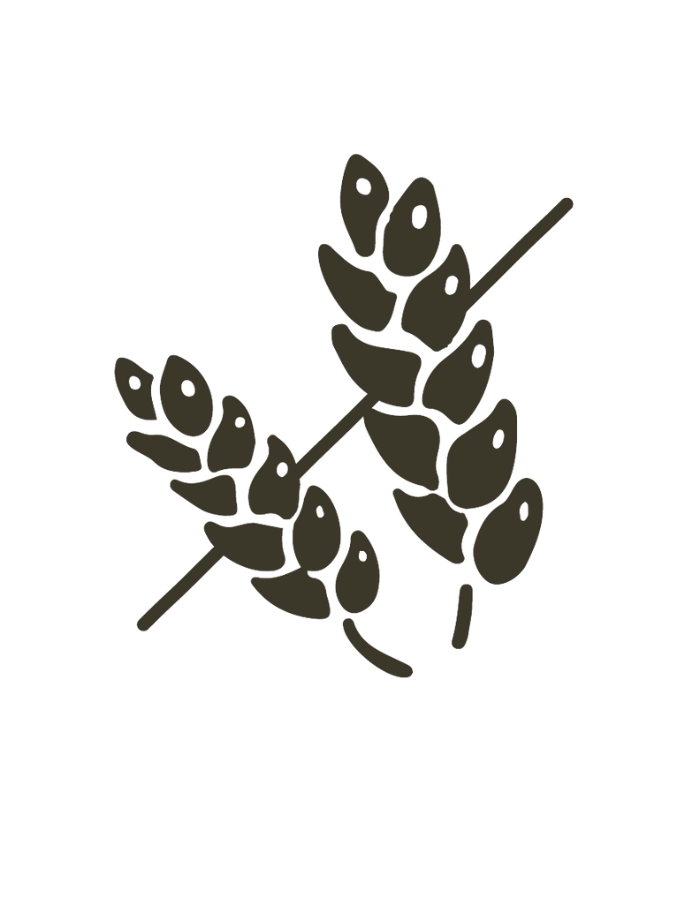 Purchase Options
${formatMoney(currentVariant.compare_at_price)}
${formatMoney(currentVariant.price)}
each
From
${formatMoney(activeSellingPlanAllocation.price)}
each
From
${formatMoney(productStartingFromLowestVariantAllocation(sellingPlanGroup.id).price)}
each
Each payment ${formatMoney(activeSellingPlanAllocation.price * currentQuantity)}
${activeSellingPlan.name}
- ${activeSellingPlanSavingsText}
Auto-renews, skip or cancel anytime
View subscription policy
Nutrition Facts

Serving size 1oz., 4.5 servings per stick.
Calories 100
Total Fat 7g (9%)
Saturated Fat 2g (10%)
Trans Fat 0g
Cholesterol 30mg (10%)
Sodium 480mg (21%)
Total Carbohydrate <1g (0%)
Dietary Fiber 0g
Total Sugars 0g
Protein 8g
Vitamin D • 0.2mcg 0% Calcium 10mg 0% • Iron 0.4mg 2% • Potassium 110mg 2%
Shipping info

Standard Shipping typically ships and arrives within 7 business days (all perishable products will ship within appropriate cold chain transit times and cannot ship over weekends or extended holidays)

2 day and overnight options available at checkout (please allow one business day for processing)
Storage & Preparation

Flavor Profile
How to enjoy it
We like to stay super classy and restrained in the making of a French style charcuterie board, filled with saucissons. Rather than injecting too many accoutrements to the table, we stay focused on the high quality ingredients and give them some room to breathe. Just like the Coco Chanel quote, less is indeed more.

A fresh, quality baguette, a soft brie, some local, preferably raw honey and a seasonal fruit is all you need to enjoy these simple, yet unbelievable saucissons.
Natural Molds!
We handcraft each stick of salami using fresh, natural ingredients. We also use the traditional methods of charcuterie-making by using live, active molds! To begin, we hand cut premium pork leg, shoulder and fatback, then grind and mix it with fresh garlic and spices. After stuffing it into natural hog casings, and hanging on racks, we move it into our incubator, where it is inoculated with live molds. The salami ferments for 48 hours before moving into our drybox.

This mold does many things! One, it helps protect the salami during the curing process from other bad bacterias. Two, it helps slow down and regulate the curing process, creating more consistency in the salami. Lastly, it helps add a level of flavor to our salami that is nearly impossible to recreate. Slowly developing flavor over time, the mold mellows the acidity from the fermentation process and creates a deep, funkier, sacred flavor. You cannot fake the flavor.