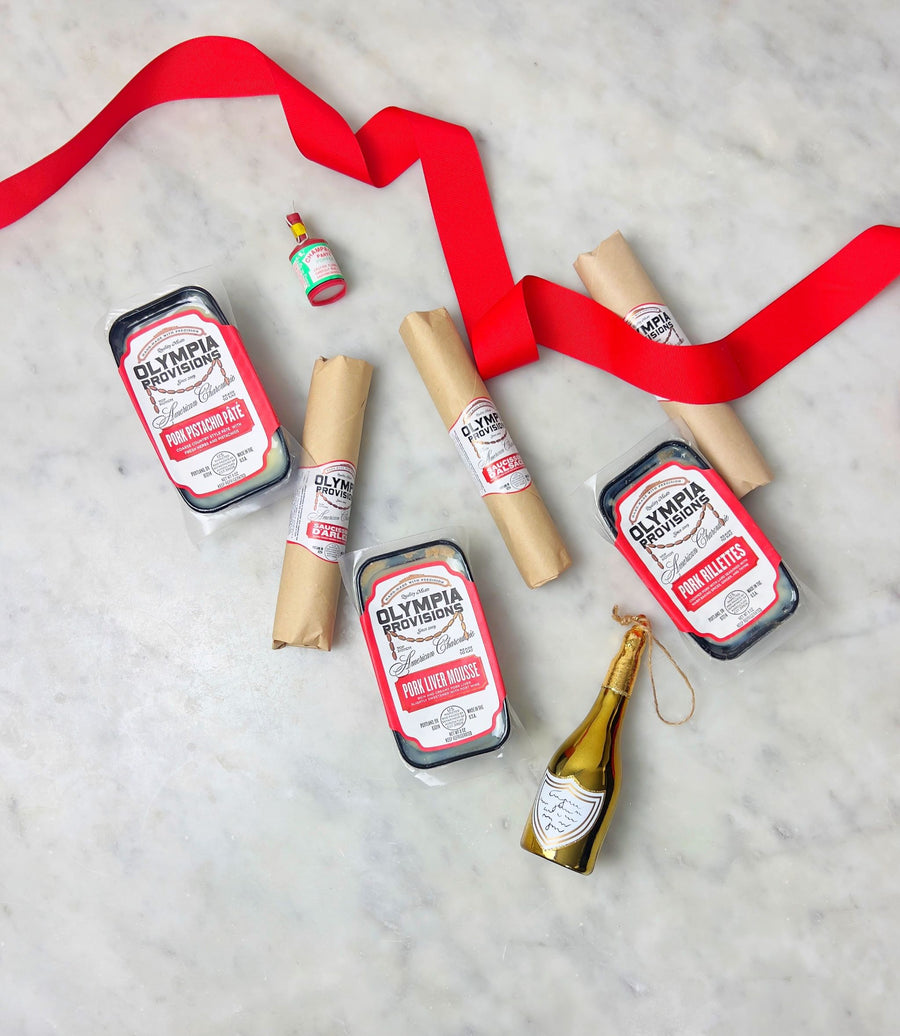 French Charcuterie Fête
Whether you're hosting a soirée or simply treating yourself to a moment of culinary bliss, our French Fête Charcuterie Box is the epitome of sophistication and gastronomic pleasure. Elevate your gatherings with the finest saucisson and pâté, and let the flavors of France transport you to a world of culinary indulgence. Vive la délicatesse!
3 different styles of pate (Pork Pistachio, Pork Rilletes, Pork Liver Mousse- 8 oz each)
3 different French style dry cured salamis (Saucisson Sec, Saucisson Arles, Saucisson D'Alsace- 4.5 oz each)
All you need is a tripple cream brie and champagne!
*Pate and Salami varieties are subject to rotation based on seasonality and availability.
GFA Winner
Purchase Options
${formatMoney(currentVariant.compare_at_price)}
${formatMoney(currentVariant.price)}
each
From
${formatMoney(activeSellingPlanAllocation.price)}
each
From
${formatMoney(productStartingFromLowestVariantAllocation(sellingPlanGroup.id).price)}
each
Each payment ${formatMoney(activeSellingPlanAllocation.price * currentQuantity)}
${activeSellingPlan.name}
- ${activeSellingPlanSavingsText}
Auto-renews, skip or cancel anytime
View subscription policy
Shipping info

Standard Shipping typically ships and arrives within 7 business days (all perishable products will ship within appropriate cold chain transit times and cannot ship over weekends or extended holidays)

2 day and overnight options available at checkout (please allow one business day for processing)