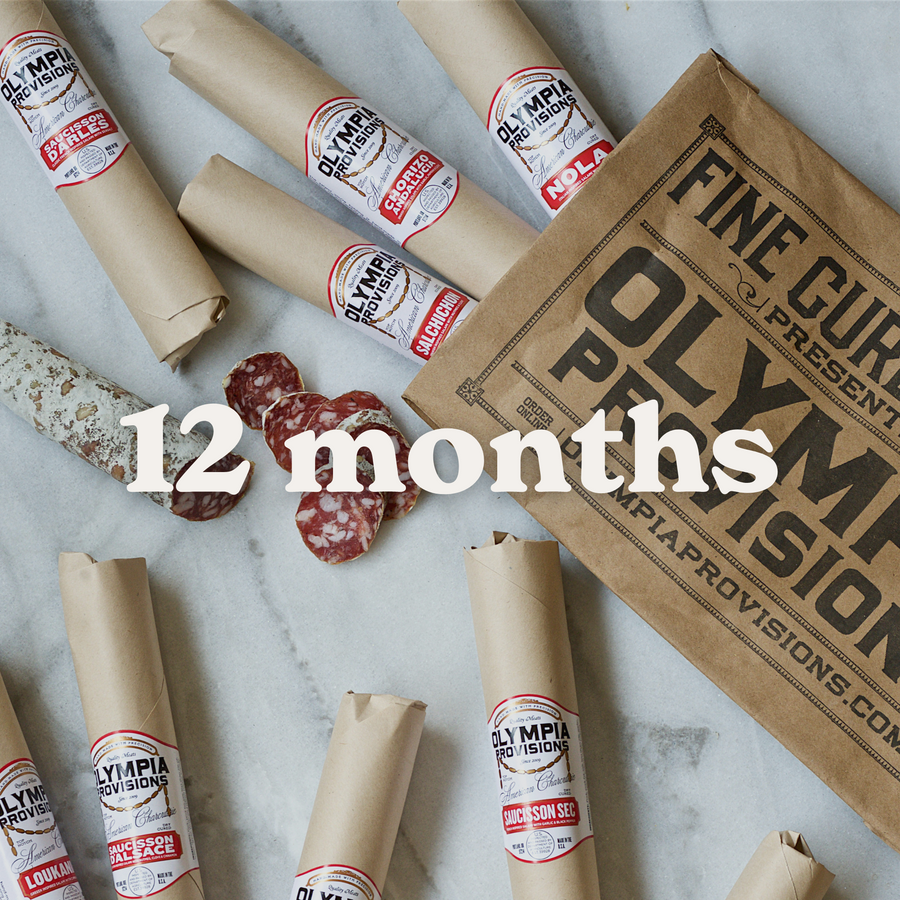 12 Month Gift | Salami of the Month Club
Our Salami of the Month Club is your chance to take a culinary journey through European-style charcuterie by having it delivered right to your doorstep. The year-long gifted club membership takes you on a tour of 12 unique salamis across four of Europe's most famous cuisine cultures: Italy, Spain, France, and Greece!

Your purchase not only earns your recipient delicious salami every month, but YOU also receive exclusive discounts and early access to new products all year long! This really is the gift that keeps on giving! 
Each month, for 12 months, your recipient will receive:
1 unique salami (rotated through our 18+ European flavors - one of which will be a club exclusive!)
Once purchased, your recipient's first salami will ship immediately, then their consecutive salamis will ship roughly every four weeks automatically.
Shipping info

Orders placed Friday after 3pm, Saturday, Sunday and Monday will ship on Tuesday. 

Orders placed on Tuesday and Wednesday before noon will ship on Wednesday. 

Orders placed after 1pm on Wednesday, orders placed on Thursday and orders placed before 3pm on Friday will be shipped on Monday the following week.