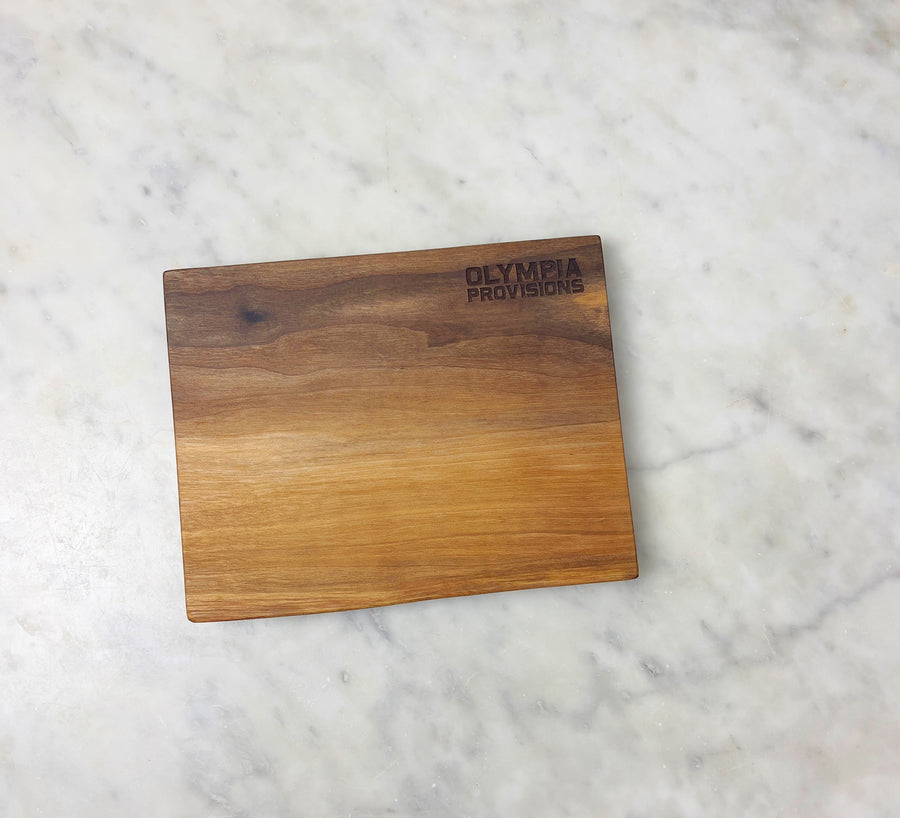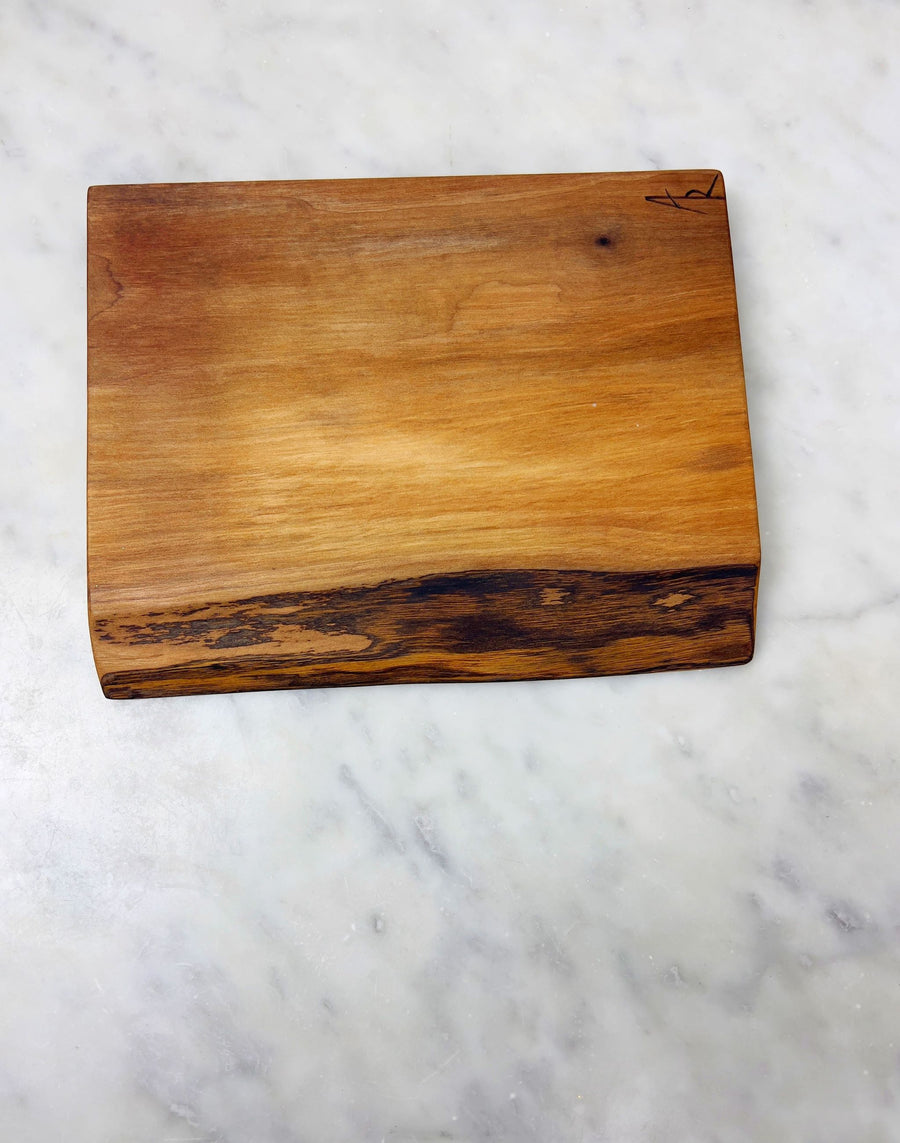 Ruston OP Wood Cutting Board
Abby Ruston is a contemporary woodworker based in Portland, Oregon. Her desire is to bring the unbridled beauty of nature into our everyday lives. Her work is rooted in the principles of Kintsugi and Wabi Sabi.
All boards are Oregon walnut and handmade with a live edge. The wood used for these boards is from dying or fallen trees milled by Goby Walnut. Goby has such a strong commitment to sustainability that they plant 5 trees for every tree they mill.   Abby engraves each board.
At 8" wide by 10" long and 1" tall, this little board makes a great add-on to your gift of charcuterie, pickles and more. 
Purchase Options
${formatMoney(currentVariant.compare_at_price)}
${formatMoney(currentVariant.price)}
each
From
${formatMoney(activeSellingPlanAllocation.price)}
each
From
${formatMoney(productStartingFromLowestVariantAllocation(sellingPlanGroup.id).price)}
each
Each payment ${formatMoney(activeSellingPlanAllocation.price * currentQuantity)}
${activeSellingPlan.name}
- ${activeSellingPlanSavingsText}
Auto-renews, skip or cancel anytime
View subscription policy
Shipping info

Standard Shipping typically ships and arrives within 7 business days (all perishable products will ship within appropriate cold chain transit times and cannot ship over weekends or extended holidays)

2 day and overnight options available at checkout (please allow one business day for processing)