Greek Easter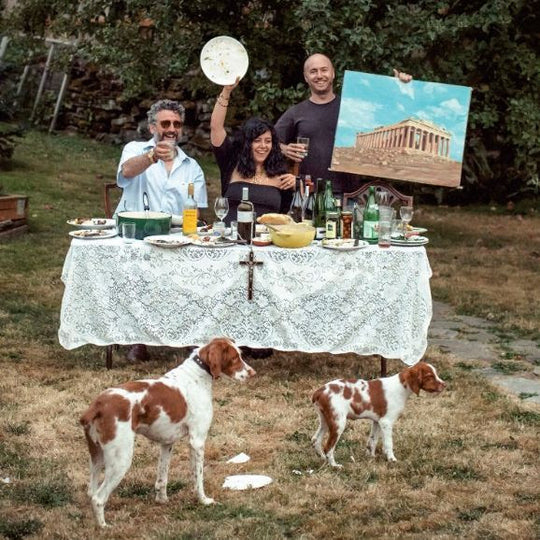 On April 28th, 2019, Elias and Michelle Cairo, siblings and co-owners of Olympia Provisions, will host a traditional Greek Easter dinner at Olympia Provisions NW. Like any typical Greek celebration, there will be copious amounts of food, wine and Ouzo, dancing to the bouzouki, egg cracking, and plate smashing.
John Cairo, Elias and Michelle's father, grew up in a tiny Greek village and moved to America in his late 20s. He brought his Greek ethos and family recipes with him and shared that with all of his children. Every year the Cairo family celebrated greek Easter, and every year it was centered around spending time with family and eating delicious food. Michelle and Elias are carrying on that tradition with their Greek easter Dinner at Olympia Provisions NW. "Everyone should be able to experience it once in their lives, we want to share the games and recipes we enjoyed with our dad and family with our entire community," said Michelle. Whether you join us at Olympia Provisions NW, or want bring this tradition home to your family, check out the menu that is the centerpiece of this celebration below!
Menu
Mezes: Loukanika
, Feta, 
Kalamata 
Olives, Spanikopita, Tiropita
Dips:
Taramasalata, Hummus, Tzatziki, with House Made Pita
Grilled Sardines and Squid with 
Lemons, Parsley, Olive Oil
Kleftiko: Whole Roast Lamb with Garlic and Lemon
Event Details
Date and time: Sunday, April 28th, 6:00pm
Location: Olympia Provisions NW, 1632 NW Thurman St., Portland, OR 97209
$65, includes four-course family-style dinner and gratuity. Beverages will be available for purchase at the bar.