How To Build The Perfect Charcuterie Board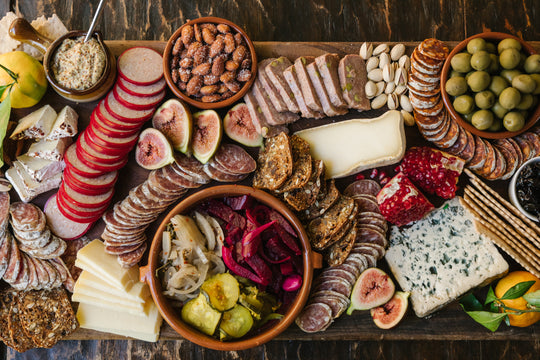 HOW MUCH MEAT? 
TALKING TEXTURES
GARNISHES & CONDIMENTS
ALL ABOUT CHEESE
Stick with one region and select cheeses with different textures. Try a semi-soft, a hard style and a triple cream. 
GET SLICING
KEEP IT SIMPLE
WHAT TO DRINK
Try lambrusco or your favorite Champagne. Bubbles mixed with a high acidity make it the perfect pairing with charcuterie. A Cab Franc, Gamay or dry Reisling are all perfect for wine pairings.
FINISHING TOUCHES