Recipe | Pâté & Seasonal Vegetables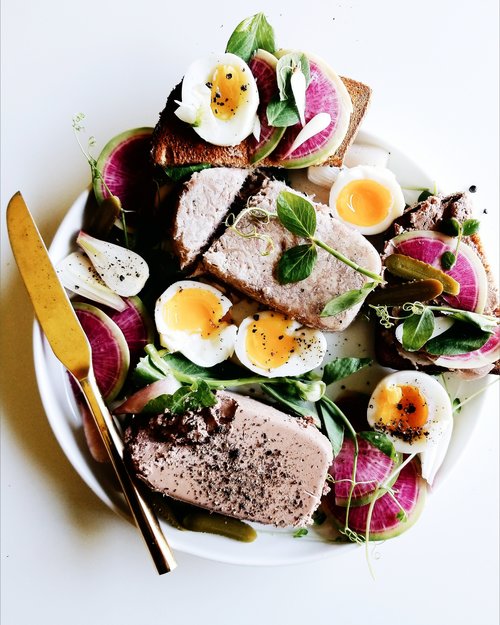 "A quick lunch is minutes away and it's the prime reason I try and keep OP pate, pork liver mousse and rillettes stocked in my fridge – after a quick trip to the pantry or if I'm lucky to the local farmer's market, I can put together a salad, a relish plate or a variation on the classic "petite assiette de charcuterie." -Kari Young, @meatballssmama on Instagram. 
Pâté doesn't have to be a winter delicacy! And you don't have to always eat it alongside cheese, bread, and salami (although that is thoroughly delicious.) Pâté should be enjoyed year-round, with whatever is in season. If you keep one of our terrines in the fridge, you'll always have an easy lunch at your fingertips. Just add fresh veggies, pickles, and even some jammy eggs for a protein-packed, healthy, lunch.