SUMMER ON THE RIVER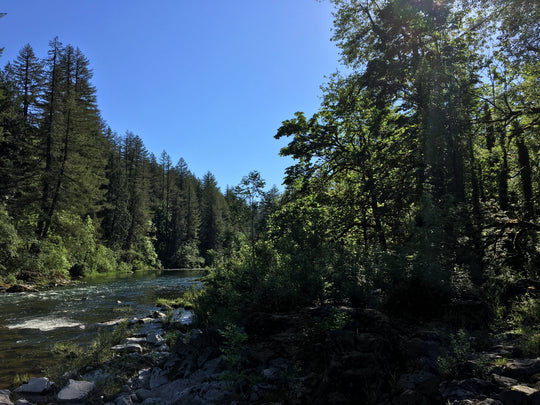 Photo credit to Eric Wolfinger
Fishing is my life, so my summer weekends are pretty simple—I grab my fly fishing pole, my dogs, and a picnic, and hit the river. The minute I step out of my truck and feel the cool breeze coming off the water, any stress or worries I might have had disappear. I sit for a while on the riverbank, just taking in the beautiful surroundings, and evaluating what native insects are present, what the drift is doing, and how I'll need to cast. Then I find just the right spot for a six-pack of beer and a few bottles of wine to chill in the river while I fish, and wade on in. After a few hours of catch-and-release relaxation, I make my way back to shore, unpack a big wool blanket, my cutting board and Opinel knife, and lay out a hearty picnic of 
salami, summer sausage, Swiss country ham, pepperettes, pickles
, hard cheeses, a baguette, and fruit. After that, there's only one thing left on my to-do list—take a nice long nap before heading home.
—
Elias Cairo, OP Founder & Head Salumist
Oregon's home to some of the most pristine rivers in all the land, from the high desert
grandeur of the Deschutes to the mystical bends of the Metolius.
Here are Eli's fishing favorites.
All that fishing makes you hungry! You can't wait on a bite to fill your belly.